By Jacob Regar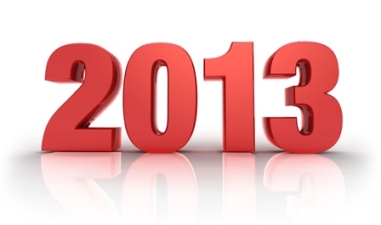 On behalf of Jacob Regar Law, I want to wish everyone a Happy and Healthy New Year! 2013 is going to be a great year.
As I reflect on 2012, I can't tell you how incredible of a year it was. There were many challenges, to be sure. But, I received the biggest gift that anyone can hope for. Last February, my wife and I welcomed our beautiful baby girl—our first born. Let me tell you, she is awesome.
2012 was also special because I began developing my personal injury law office in Encino, CA. Jacob Regar Law was born out of my desire to give back all that I have learned through my time working for my father, trial attorney Barry Regar. He remains my mentor.
My clients are fortunate to hire me because it's not just my knowledge of personal injury law that they receive; I also carry on my family's tradition of fierce advocacy, integrity in the legal profession, and excellent client service.
Goals for 2013
I have received so much positive feedback on my website content, that I plan to continue adding helpful and interesting content about our legal rights. I will add more web pages to my growing website. Soon I will have web pages discussing intentional harm, bicycle accidents, and pedestrian accidents.This is in addition to my weekly blog posts.
One of my goals for 2013 is to continue to grow my professional network. Some of my colleagues practice in the areas of business litigation, bankrupcy, and civil rights. If you contact my office with questions about other areas of law (outside of personal injury) I will be happy to refer you to a qualified attorney who may practice in that field.
New Year's Resolution
I welcome everyone to join me in one of my New Year's resolutions: practicing a healthy use of modern technology. Cell phones, computers, internet, and digital television have become the centers of much of our daily lives. And who needs to be reminded of how many technical difficulties consumers experience with their "toys" every day? Modern technical devices are amazing tools and they help us organize our lives and enjoy many of our activities, but they can be very unreliable.
This year, I am going to make it a priority to not freak out every time my computer freezes or drops internet connectivity. I will turn off my cable TV and read a book when the digital box stops responding. And I will just laugh at how inconsistent Bluetooth service seems to be. Life is too short to get hung up on all of these predictable stressors.
Blogs
Thank you for reading my blogs. I try very hard to share practical experience when I write each post. My blogs are no-nonsense. A lot of the content I share are very good resources for those who have been injured because of negligent or intentional conduct. This year I will put more energy into finding interesting topics to cover. I will explain many important California Laws, and how they impact all of us.
Stay safe this year. Work hard and maximize your potential. And please be considerate of others. Here's to a great 2013!
*Newsletter*